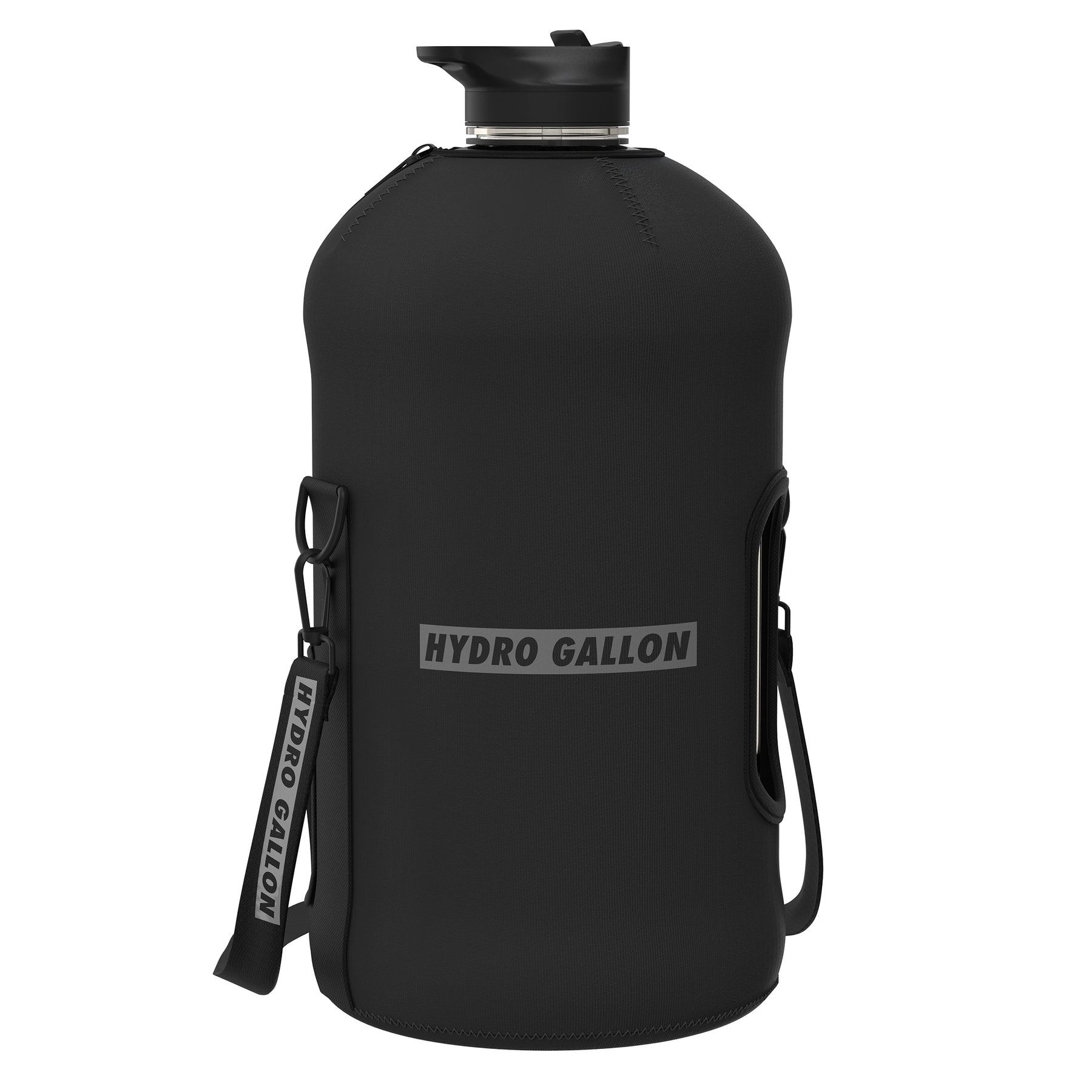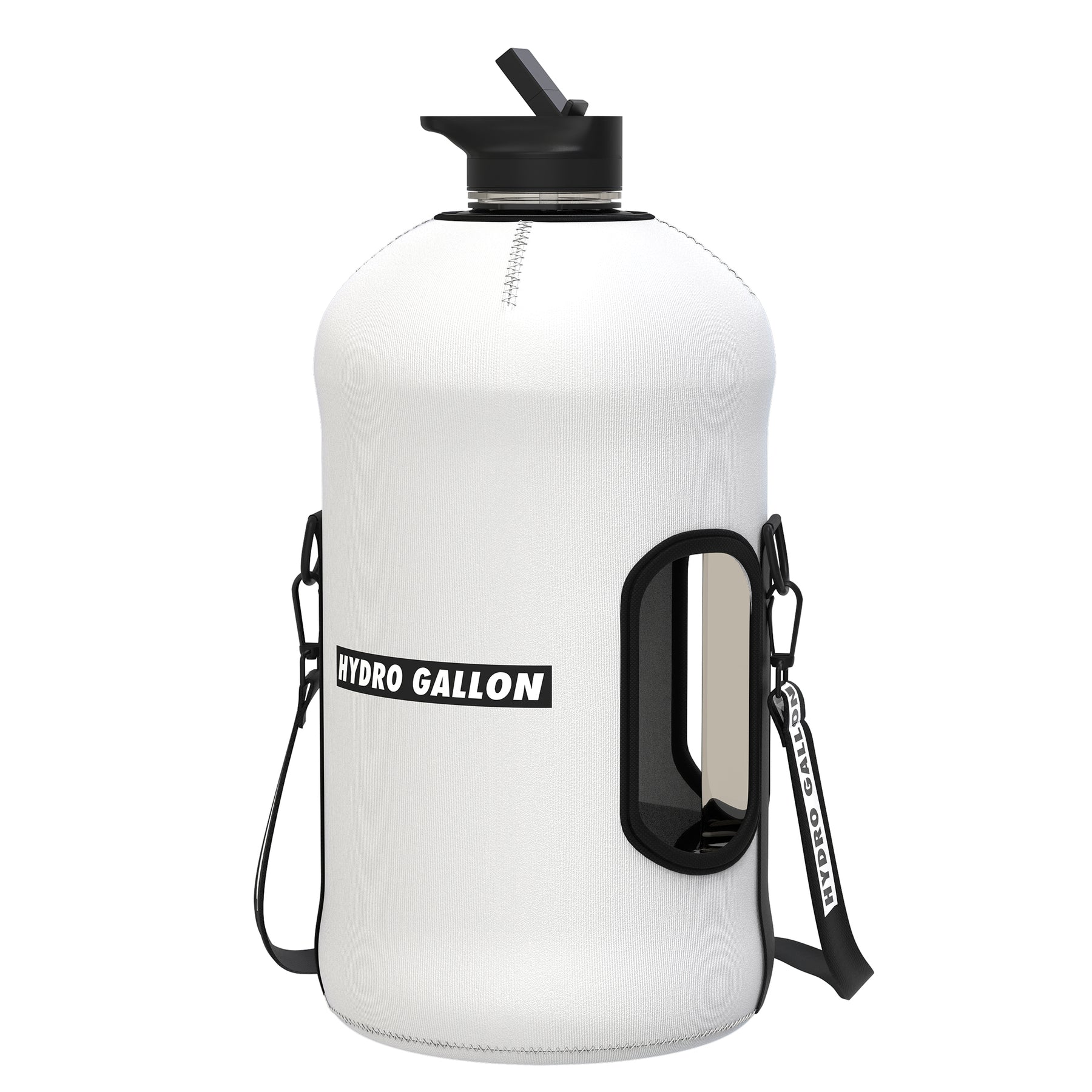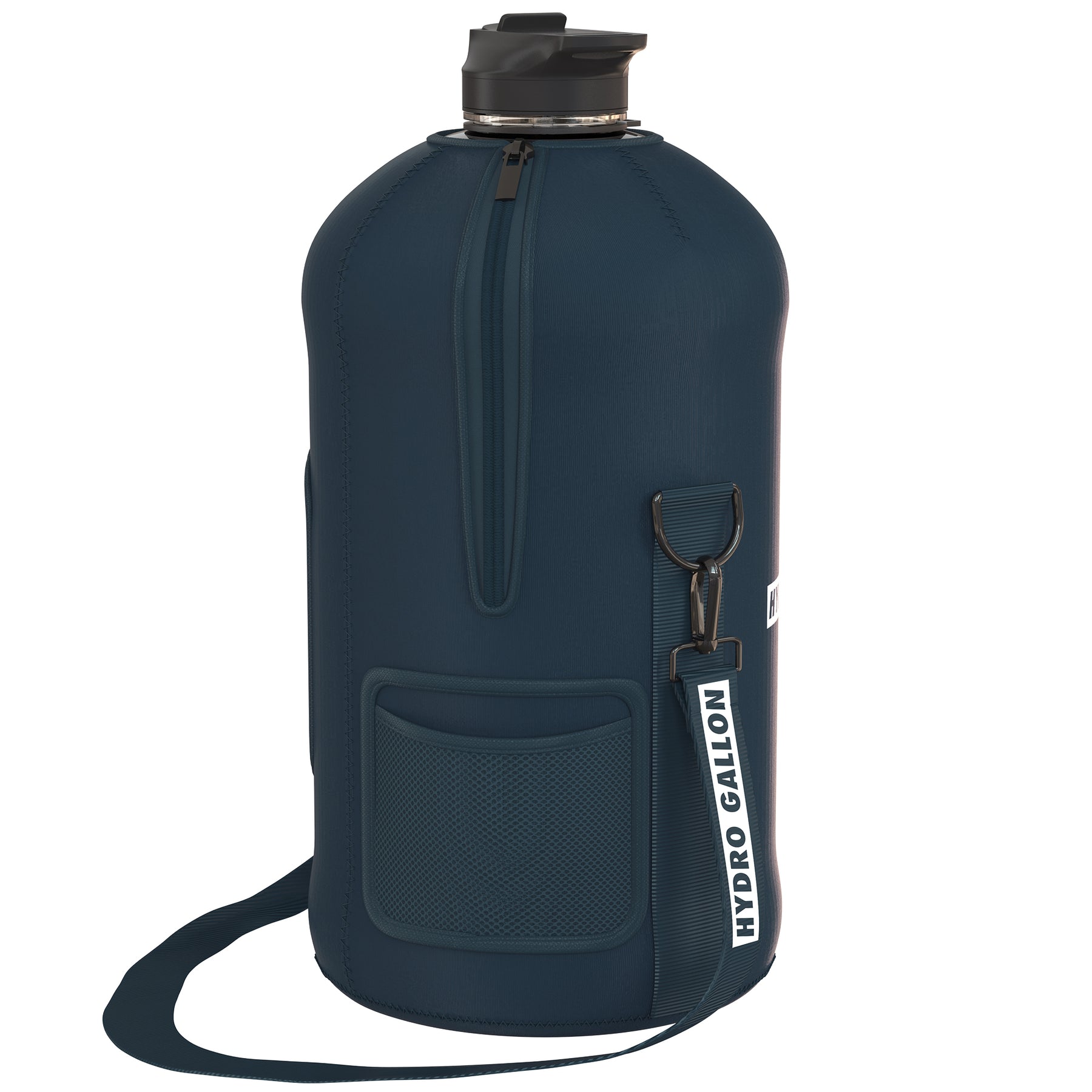 Hydro Gallon 1
Lifetime Warranty
In stock
Free Delivery
4-6 days
Fastest Delivery
2-4 days
+$4
The Original Hydro Gallon

®
1 Gallon Water Bottle with Sleeve and Straw Lid.
1 Gallon / 128 OZ / 3.78 Liter
100% BPA Free Plastic

100% Leakproof Jug
Straw & Spout Lid
Big Handle
Insulating Sleeve
Shoulder Strap
Double Pocket
Time Markings
Includes: Hydro Gallon® Water Bottle, Hydro Gallon® Sleeve, Straw Lid, Spout Lid
US Shipping Options
Expedited Shipping | 4-6 days | Free

Priority Shipping | 2-4 days | $4
Fulfilment
Hydro Gallon is partnered with Amazon Logistics to provide fast and reliable shipping in the United States.
Tracking
Every shipment is trackable through a tracking code that you will receive via email when your package is shipped. The tracking link will also be available on the order page.
→ All products are covered under a lifetime warranty. When something happens to your product, you can contact us with an explanation, a picture and your order number. We will take care of the issue within 24 hours.
*Replacements can not be requested more than once every 6 months.
60 Days Money Back Guarantee
24/7 Customer Service to solve any problem within 24 hours.
Very satisfying highly recommend
Perfect!
Perfect for people wanting to get a gallon of water in. Having the sleeve and strap is definitely a bonus for me because I'm always moving at work and have other things to carry. I also like that there are two different cap options. The straw mouth is wider than most other water bottles so you don't feel like it's too much work to get water up. The only downside would be for people wanting ice cold water because this is plastic but for me this works.
Great product
Great water bottle! My son has broken two by dropping them and this comes with a protective cover!! Game changer!!
Great water jug
Great water jug! Stays cold almost all day from work to the gym. Great customer service.
Great for on the go
My husband works construction. I got this as a gift for him and he loves it.
Shipping
We ship from the United States. We are partnered with Amazon Logistics.
Depending on what shipping option you choose, you will get your package within 2-6 days. You will get a tracking number for every order.
Warranty
Yes, there is a 60 days money back guarantee. If your product should arrive in bad condition or if you are not satisfied with your purchase, you can contact us and we will give you your money back after confirmation.
Yes, you will get a lifetime warranty for any faulty parts, leaks or damage.
Specs
The Hydro Gallon bottle and sleeve are not dishwasher safe. You can clean the bottle with a bottle brush or by hand washing with warm water and dish soap. The sleeve can also be hand washed.
The bottle is made of BPA-free PETG plastic material. The sleeve is made of neoprene.
The capacity of the bottle is 1 US Gallon / 128 OZ / 3.78 Liter.
The bottle is 12.5 inches high and has a diameter of 6 inches. The bottle mouth diameter is 1.8 inches.