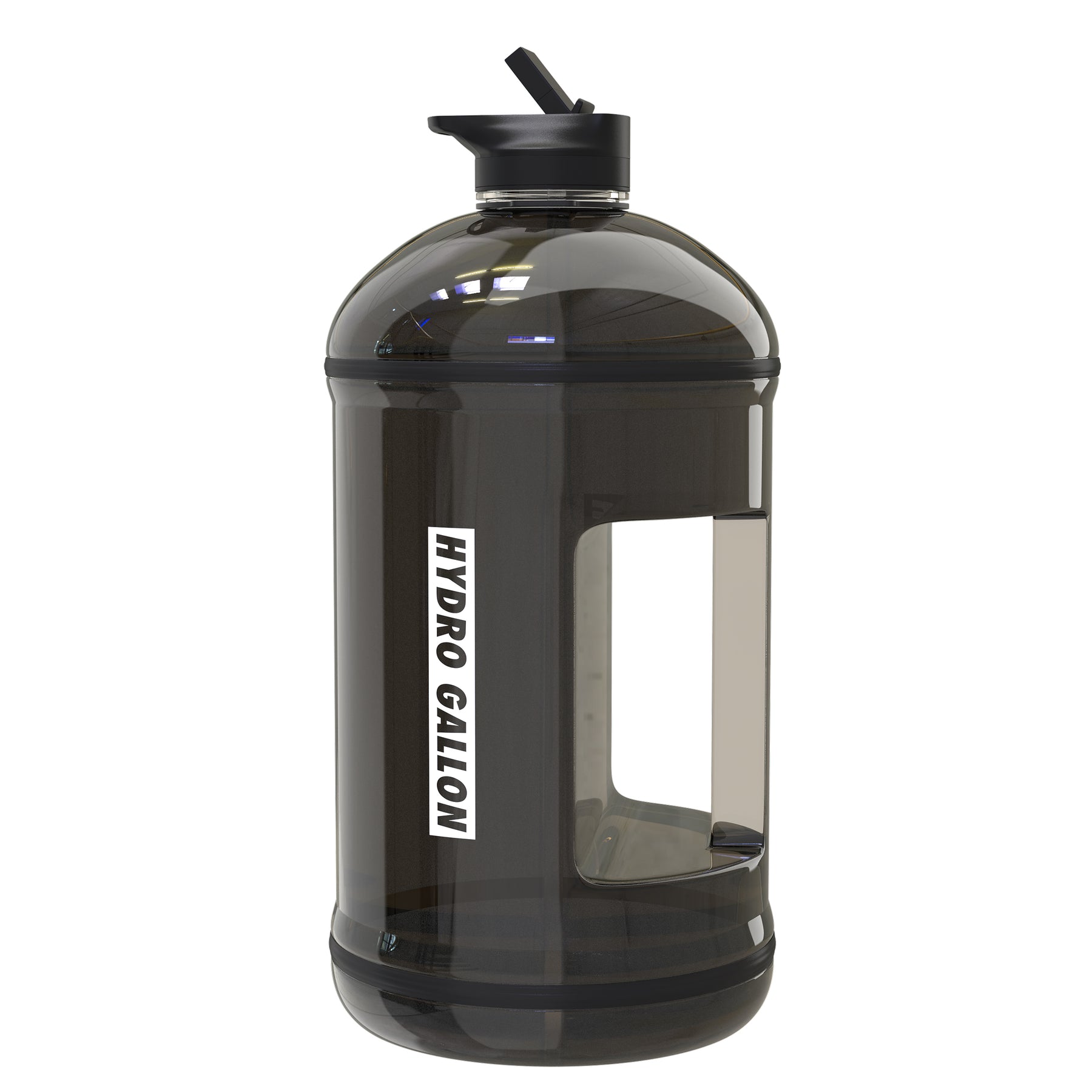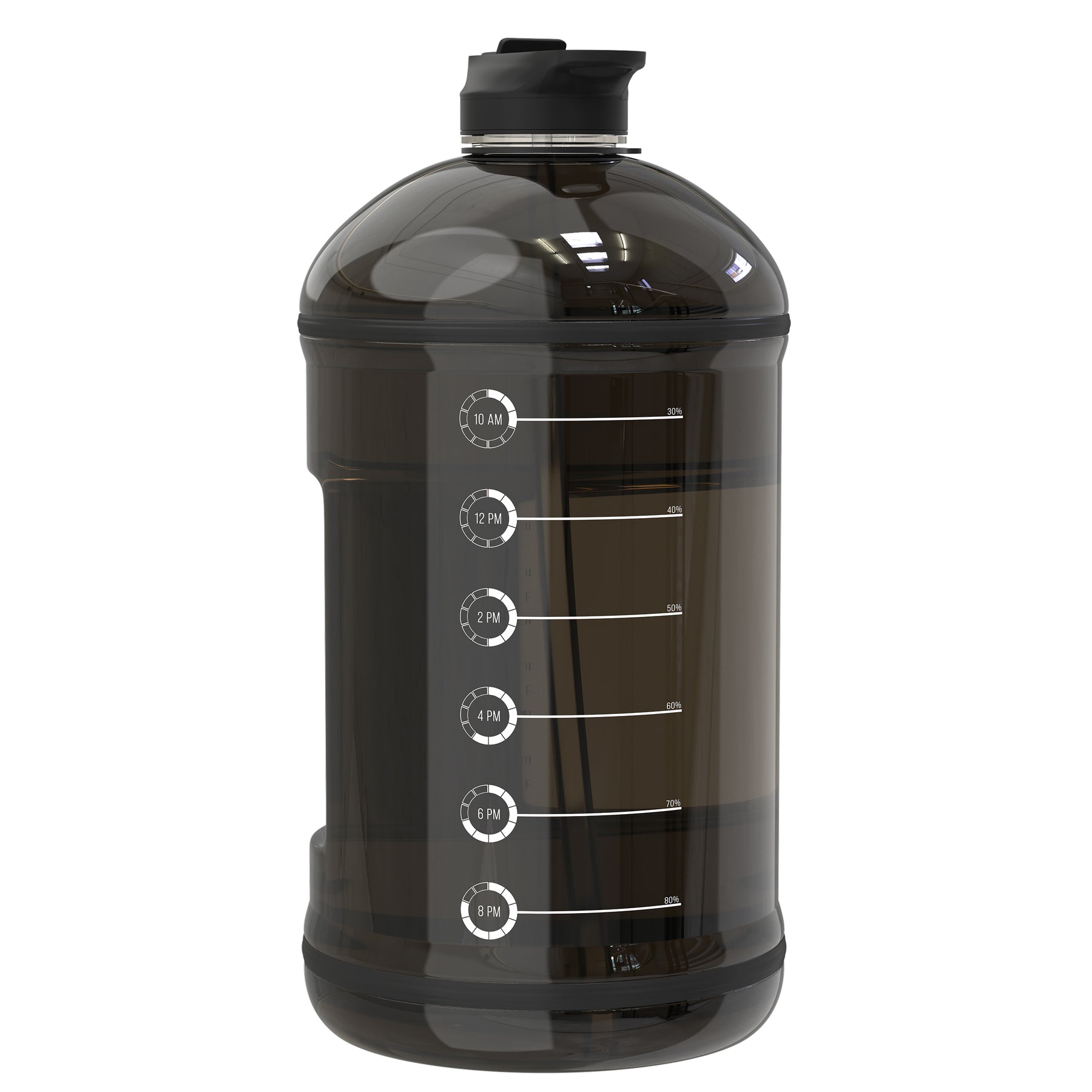 Hydro Gallon 1 Bottle
Lifetime Warranty
In stock
Free Delivery
4-6 days
Fastest Delivery
2-4 days
+$4
The Original Hydro Gallon

®
1 Gallon Water Bottle with Straw Lid.
1 Gallon / 128 OZ / 3.78 Liter
100% BPA Free Plastic

100% Leakproof Jug
Straw & Spout Lid
Big Handle
Time Markings
Includes: Hydro Gallon® Water Bottle, Straw Lid, Spout Lid
US Shipping Options
Expedited Shipping | 4-6 days | Free

Priority Shipping | 2-4 days | $4
Fulfilment
Hydro Gallon is partnered with Amazon Logistics to provide fast and reliable shipping in the United States.
Tracking
Every shipment is trackable through a tracking code that you will receive via email when your package is shipped. The tracking link will also be available on the order page.
→ All products are covered under a lifetime warranty. When something happens to your product, you can contact us with an explanation, a picture and your order number. We will take care of the issue within 24 hours.
*Replacements can not be requested more than once every 6 months.
60 Days Money Back Guarantee
24/7 Customer Service to solve any problem within 24 hours.
A nice water bottle
This is a nice water bottle.
It holds a gallon, so that's already really nice.
It's easy to carry and has a decent straw.
I'm not 100% on the lids yet, but so far they're alright. I'll update this review if anything changes.
Get Your Drink On
While it would have been even better if it had insulation, I already own several insulated bottles that I rarely use. However, this bottle is perfect for my specific needs - measuring out a gallon of water to drink each day. The handle is comfortable to hold, and the soft drink dispenser provides a comfortable drinking experience. Overall, I am extremely satisfied with this this jug!
Thirsty?
One big water bottle. Summer is coming, stay hydrated all day, no matter what your activity level. Comes with 2 lids, one with straw and one flip top for chugging. No real insulation value, but the mouth is large enough to add ice cubes. I'm not familiar with the PETG type of plastic, but I didn't notice any taste or odor in my initial trial. Seems like a good, rugged gallon bottle that would be good to have on a hike with the girl and the dog. Plenty to share.
Good jug
I drink lots of water especially when outside doing activities. This huge water bottle will make it easier to keep hydrated because I won't have to run back and forth to fill up a cup all the time. I like the chug lid and the sturdy handle. One thing I noticed is that the lid only goes on one way and it is convenient for me as a right handed person. It might be uncomfortable for a left dominant person since the mouthpiece would be ok the wrong side of the handle.
Huge, Quality!
Love this water bottle and it's pretty much all that I expected and wanted. I love that it has 2 different tops, for both straw and just tipping back to drink.
Really there's not a lot to say on the positive side because it's a water bottle and it works and is built very well.
As for the slightest cons that I've found, it seems that you can only put the lid on in a way that it's designed to pick up and hold only with your right hand. I realize how the threads work but maybe if it had a simple ratchet or pop-thread that would allow it to turn around the other direction?
Also it does have a strap for packing it but I'd like to see a longer, over the shoulder or around the neck even option. (preferrably over the shoulder) It's heavy when full and a bit much to carry around in your hand.
But overall, if these two cons don't bother you then I'd jump on this. Again, personally I absolutely love it! Good quality plastic (although it could break if you drop it full. It's not a super rubbery type plastic)
Shipping
We ship from the United States. We are partnered with Amazon Logistics.
Depending on what shipping option you choose, you will get your package within 2-6 days. You will get a tracking number for every order.
Warranty
Yes, there is a 60 days money back guarantee. If your product should arrive in bad condition or if you are not satisfied with your purchase, you can contact us and we will give you your money back after confirmation.
Yes, you will get a lifetime warranty for any faulty parts, leaks or damage.
Specs
The Hydro Gallon bottle and sleeve are not dishwasher safe. You can clean the bottle with a bottle brush or by hand washing with warm water and dish soap. The sleeve can also be hand washed.
The bottle is made of BPA-free PETG plastic material. The sleeve is made of neoprene.
The capacity of the bottle is 1 US Gallon / 128 OZ / 3.78 Liter.
The bottle is 12.5 inches high and has a diameter of 6 inches. The bottle mouth diameter is 1.8 inches.