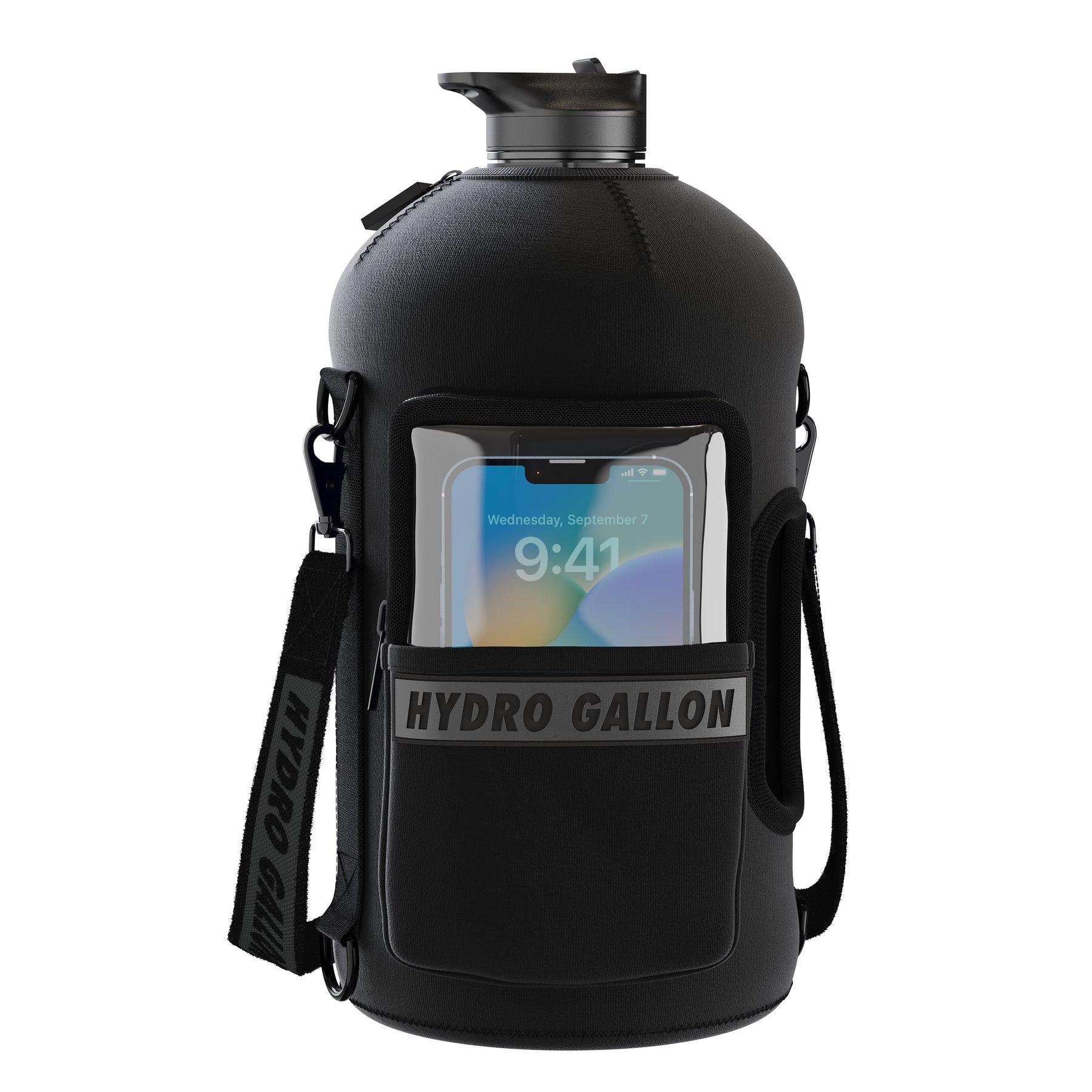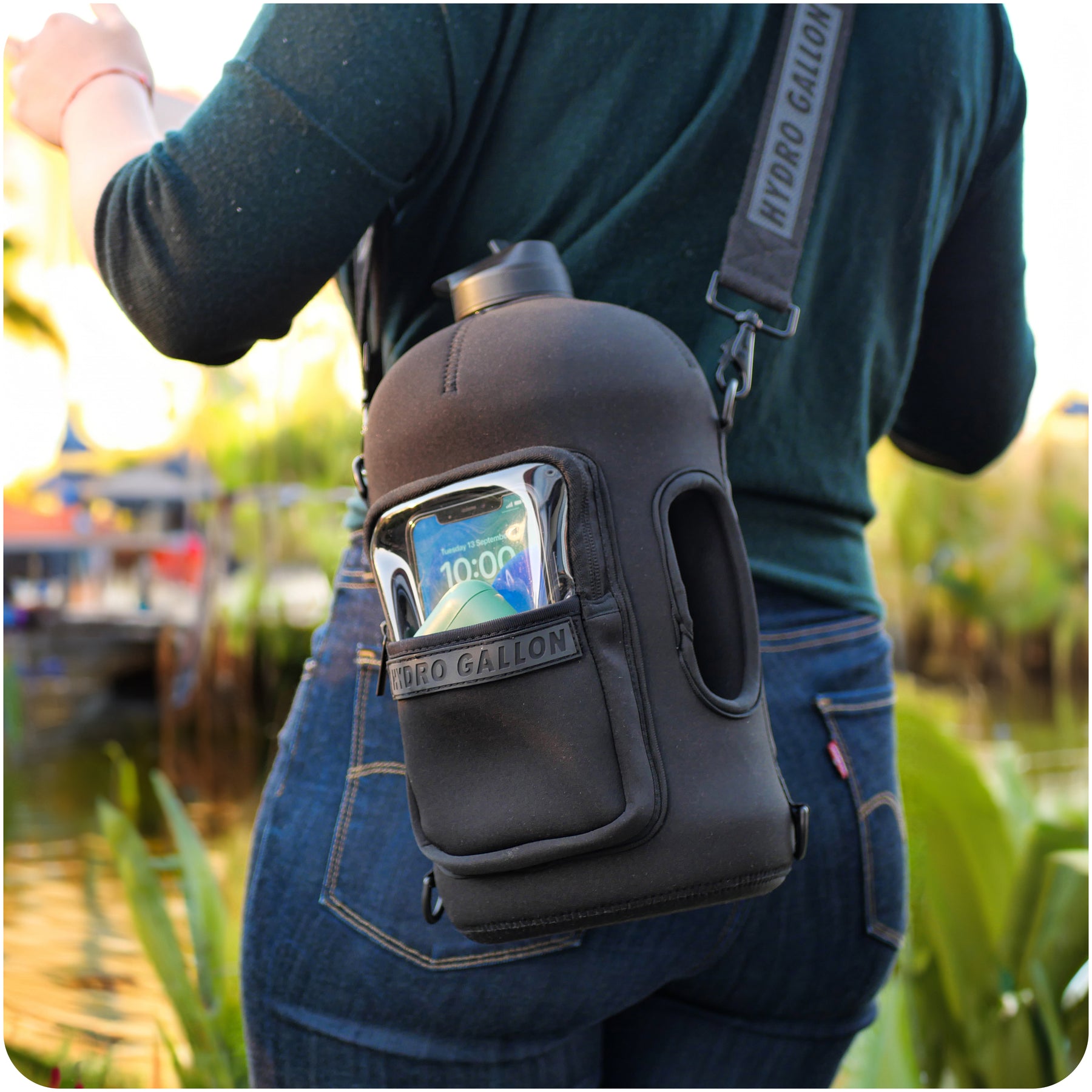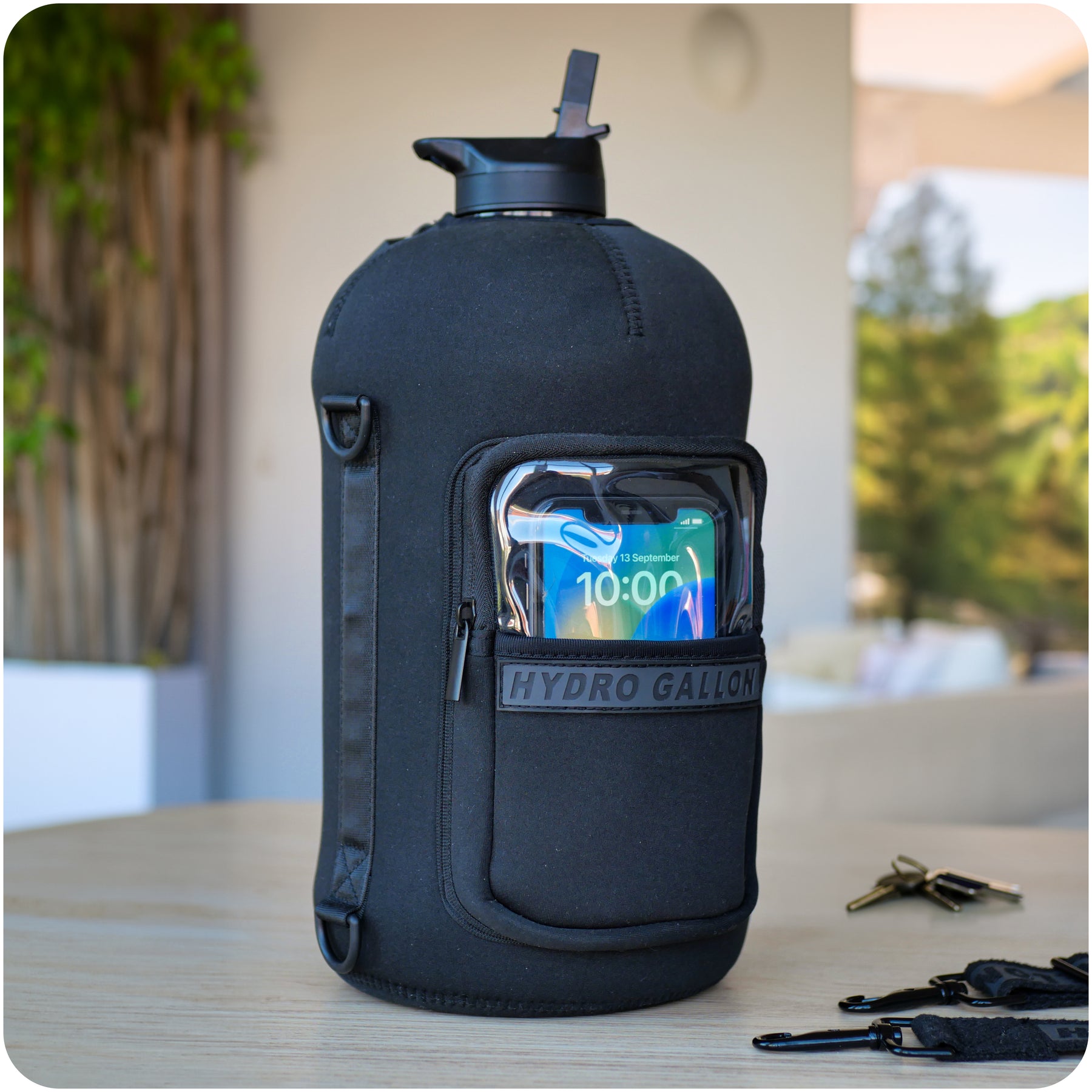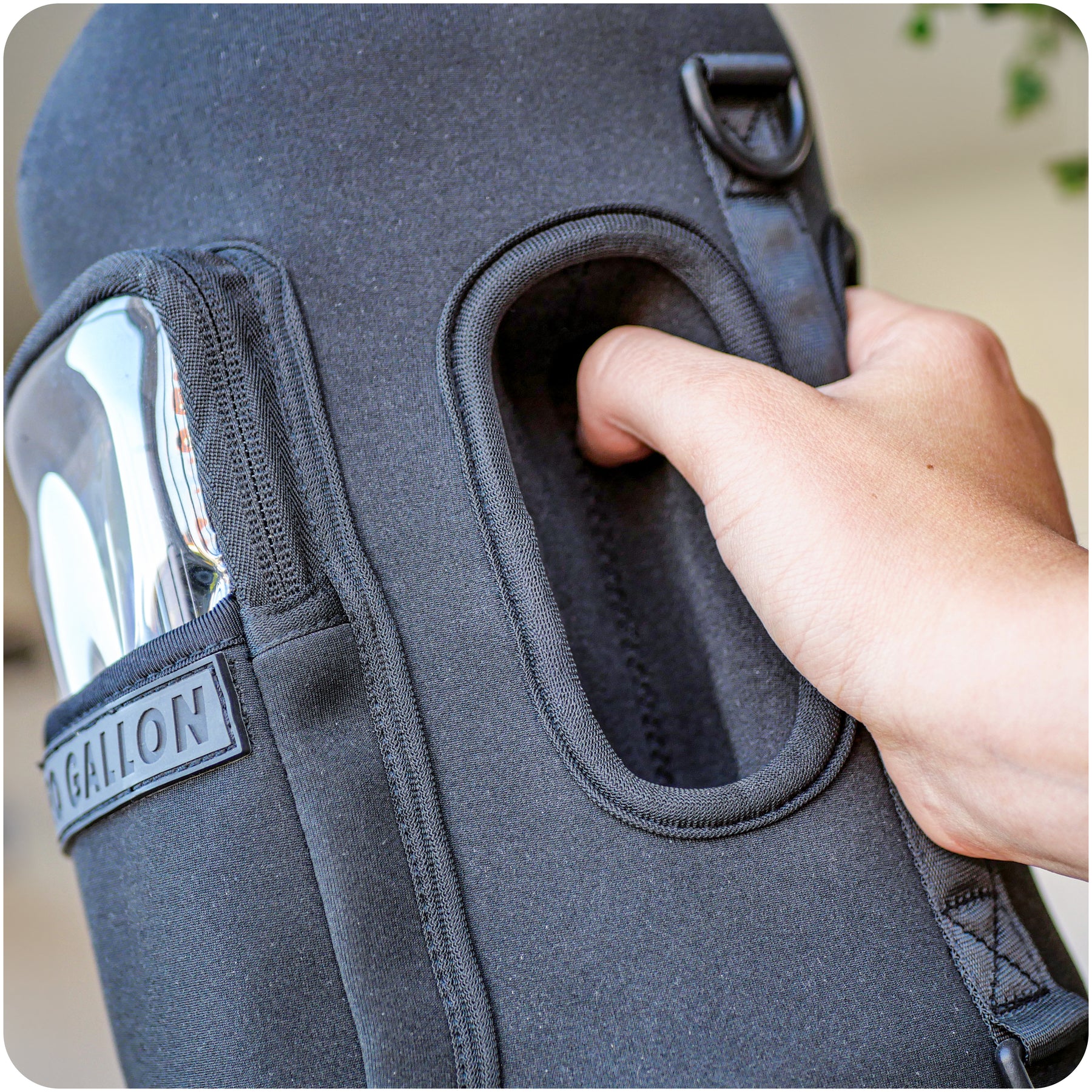 Hydro Gallon 1 Pro
Lifetime Warranty
In stock
Free Delivery
4-6 days
Fastest Delivery
2-4 days
+$4
1 Gallon Water Bottle with Sleeve and Straw Lid.
1 Gallon / 128 OZ / 3.78 Liter
100% BPA Free Plastic

100% Leakproof Jug
Straw & Spout Lid
Big Handle
Insulating Sleeve
Wide Shoulder Straps

Backpack Mode
Half Clear Pocket
Time Markings
Includes: Hydro Gallon® 1 Water Bottle, Hydro Gallon® Pro Sleeve, 2 Shoulder Straps, Straw Lid, Spout Lid
US Shipping Options
Expedited Shipping | 4-6 days | Free

Priority Shipping | 2-4 days | $4
Fulfilment
Hydro Gallon is partnered with Amazon Logistics to provide fast and reliable shipping in the United States.
Tracking
Every shipment is trackable through a tracking code that you will receive via email when your package is shipped. The tracking link will also be available on the order page.
→ All products are covered under a lifetime warranty. When something happens to your product, you can contact us with an explanation, a picture and your order number. We will take care of the issue within 24 hours.
*Replacements can not be requested more than once every 6 months.
60 Days Money Back Guarantee
24/7 Customer Service to solve any problem within 24 hours.
great water bottle!
This water bottle is huge. It comes with a carrier and two different lids, either a flip up with a straw or a lid to let you drink high volumn, witch is what I prefer. the cover adds insulation value so my water stays cool all day long when I am working out in the heat. The included handle and carry straps make it easy to carry and it can be secured well when on hikes. All in all this is a durable and very well constructed water bottle for any one looking for a LARGE water bottle.
Amazing desgin
Good for working in construction or going on a hike.
Like toting a baby around
Have you ever walked around with a gallon of water outside of the grocery store? Like, really LUGGED it for any length of time? 128oz of water is HEAVY. That's 8lbs of water. Luckily, this water bottle makes it easy. The bottle itself weighs practically nothing, being made of a tritan-type material that is lightweight yet sturdy... it can take bumps and bruises and keep going. As far as carrying it goes, you can either use the molded in handle or the straps that are included with the neoprene sleeve which can be worn crossbody or as a backpack-- word to the wise, the bottle does roll around a bit on your back if it's worn like a backpack. The straps could be better or have some padding, but they get the job done so there's no complaints. They're kind of a woven polyester strap that is pretty narrow, but is nice and strong, well stitched and doesn't seem to show any signs of wear even after many many hiking trips. The neoprene sleeve is well made with tight stitching and metal attachments throughout. The sleeve also has a little pouch with a plastic window that will carry (but not protect) your phone, as well as a zipper pouch for keys, a wallet, etc. I know the price is a bit steep, but this is a very nice water bottle. It's well worth it, especially if you're doing long hikes, kayak trips, etc in the summer. Or if you're one of those knuckleheads who go to Death Valley when the air temperature is higher than a medium-cooked steak!
Lifetime Warranty
at his water bottle is perfect, it comes with straps and different lids. On top of the great quality it has a lifetime warranty which i have had to use and they indeed did send me a new water bottle for free!
Fill it full, it's more than a gallon
This actually holds a little more than a gallon if you fill it to the neck. I keep it in the fridge, and dump it into my insulated bottles. It's the easiest way to get cold water without ice. The cover doesn't do much to retain the cold, so I threw it in a drawer. Even so, I feel it's a 5 star product.
Shipping
We ship from the United States. We are partnered with Amazon Logistics.
Depending on what shipping option you choose, you will get your package within 2-6 days. You will get a tracking number for every order.
Warranty
Yes, there is a 60 days money back guarantee. If your product should arrive in bad condition or if you are not satisfied with your purchase, you can contact us and we will give you your money back after confirmation.
Yes, you will get a lifetime warranty for any faulty parts, leaks or damage.
Specs
The Hydro Gallon bottle and sleeve are not dishwasher safe. You can clean the bottle with a bottle brush or by hand washing with warm water and dish soap. The sleeve can also be hand washed.
The bottle is made of BPA-free PETG plastic material. The sleeve is made of neoprene.
The capacity of the bottle is 1 US Gallon / 128 OZ / 3.78 Liter.
The bottle is 12.5 inches high and has a diameter of 6 inches. The bottle mouth diameter is 1.8 inches.